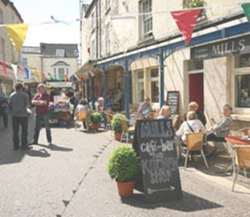 Market day at the Shambles in Stroud
etr webdesign is a web design company based in Stroud, Gloucestershire, We cater for both local and national clients including businesses, sports and individuals. We also own and operate the well established Easytorecall UK Web Directory.
We provide fast loading web pages that get your message across quickly. We will design a web site for you with your needs uppermost in our minds. You can have as much input into the design as you wish.
Give us a complete idea or just some guidelines. All through the process we are at the end of the phone or email. We won't stop working until you get the web site that pleases you. And you can advertise your product or service locally and indeed across the world.
We offer a range of solutions from a brochure website for your business or organisation right up to SSL secure shopping websites.
All for less than the cost of a few advertisements in your local paper!
Nestling in the rolling hills of the South Cotswolds, Stroud is a popular market town famous for its beautiful cotswold stone buildings, friendly atmosphere, Laurie Lee, great parks, wonderful countryside and, incidentally, for being the birthplace of the humble lawn mower!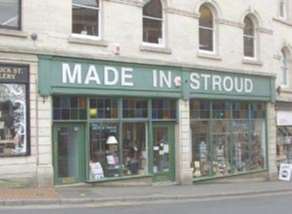 Made in Stroud where you can buy work from local artists and crafts men and women
It is also only a hop skip and a jump away from the home of the famous 2-in1 pie, the historic Weighbridge Inn. You can see the website we designed for them at www.2in1pub.co.uk.
Stroud also has a popular chess club, the website for which is designed and maintained by etr webdesign.
Alongside many local clients, etr webdesign has clients all over the world including London, Brussels, Dubai and Spain. We are especially proud of the award winning website of the large London based Kings Head Chess which you can see at www.khcc.org.uk.